Sydney based graphic designer and writer Anthea Krook has lovingly created an inspiring publication called 'Spoonful'. It is a small collection of thoughts, images and contributions by independent artists and like minded people who live to create and inspire. The first limited edition of Spoonful is available now on etsy at Spoonfulzine.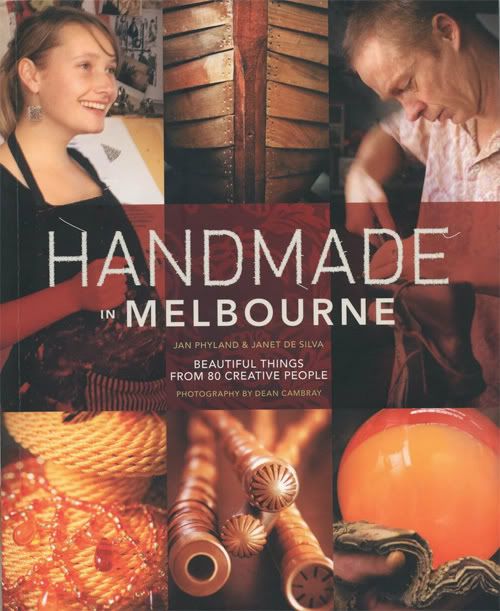 One of our readers informed us about a great book 'Handmade in Melbourne', published by Geoff Slattery and written by Jan Phyland and Janet de Silva. Here is a description of the book by the publisher-

"This captivating book offers a window to the world of Melbourne's vibrant community of artisans and craftspeople. Handmade in Melbourne celebrates an extraordinary collection of talented people, including milliners, fashion and textile designers, jewellers, toy makers, furniture builders, musical instrument makers, ceramicists and glass artists. The beautifully photographed, inspiring stories show the intense fulfilment that can come from a life spent pursuing a passionate interest. With a full directory of all subjects' details and their inspirations, Handmade in Melbourne is also an essential shopaholic's guide to Melbourne's wealth of stunning products, galleries and shops."

It looks like a fantastic read, and shows how the arts/craft scene is absolutely thriving in Melbourne. I think I'll have to get myself to a bookshop.