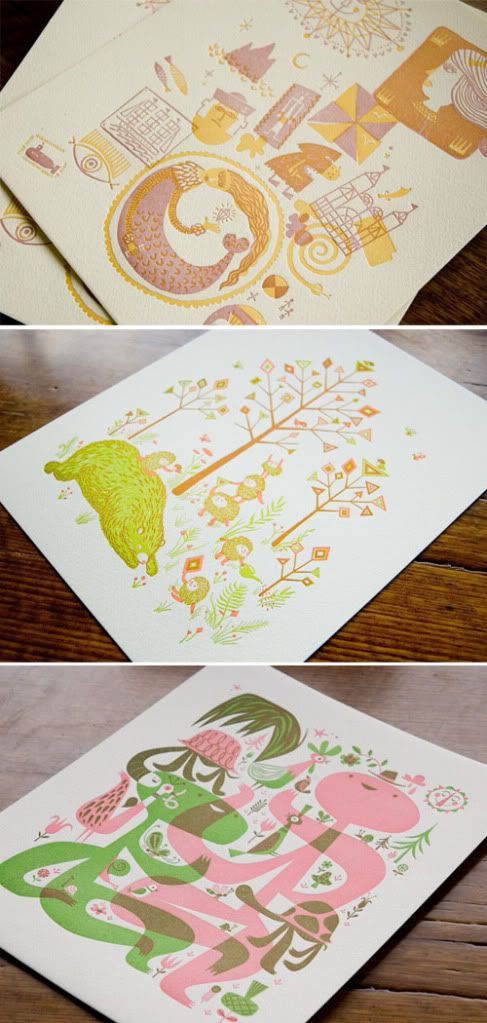 Wilkintie is the brainchild of a creative Melbourne couple Carly Hargreaves and Niels Oeltjen. The project evolved from their love of letterpress printing and a desire to collaborate with amazing and well loved contemporary artists and illustrators from around the world.
Niels Oeltjen, himself is a wonderful illustrator and painter better known as Nails. Carly Hargreaves has a history in contemporary dance and, more recently, publishing.
Pictured here is a tantalising selection of their beautifully crafted letterpress artworks, all of which are available in their online store (top to bottom – Niels Oeltjen, Apak and Tim Biskup)... Gosh, what a line up! Be sure to click on the link to see more fabulous artists.