elke kramer : 'trompe l'oeil'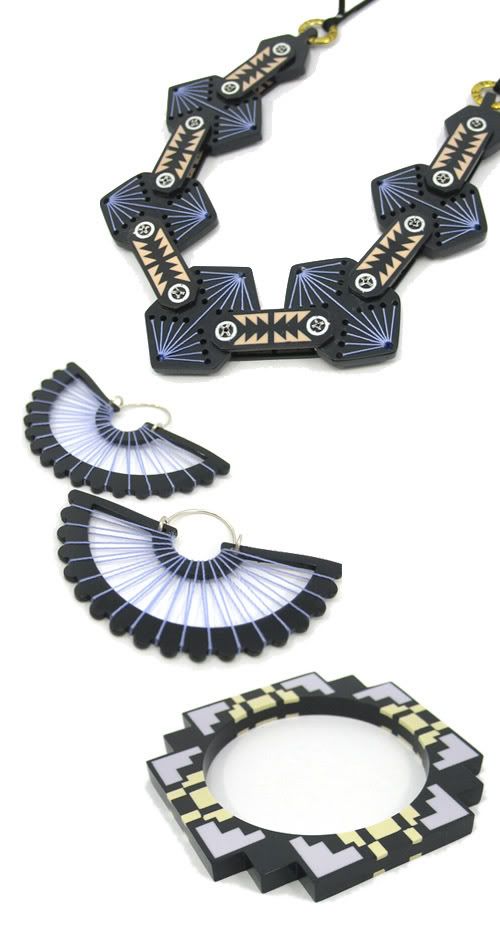 These exciting pieces from Elke Kramer's new range of jewellery just blew our socks off when we received them today – we wouldn't expect anything less from her! Elke's collection 'Trompe L'oeil' is brimming with playful imagery from childhood puzzle pieces and toys and infused with a colourful deco style palette. Her latest pieces invite play and interactivity where segments can flip, spin and pivot.
We are so happy to present part of her range here at modamuse.
---